Let's begin at the beginning. Kapton is a clear, amber coloured polyimide film. It was developed by DuPont in the late 1960s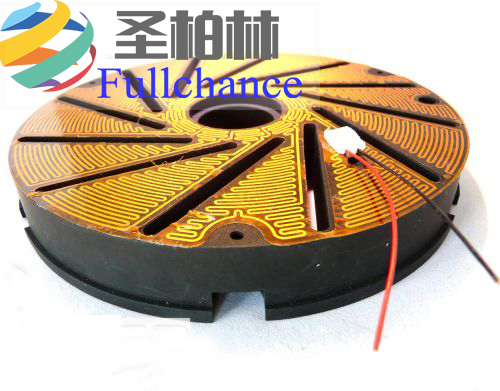 . It is most frequently used in flexible electronics and printed circuits however it also plays a huge part in far more diverse scenarios such as the thermal blankets used on spacecraft and even in satellites. For the chemists among us, it is produced from the condensation of pyromellitic dianhydride and oxydiphenylamine. Now, are you still reading? The reasons why Kapton lends itself so well to heating are plentiful and we will now take you through just a few of the best!
Firstly, Kapton Heaters have an extremely high tensile strength which means that they can withstand an awful lot of stress and pressure before breaking. In short, the tear resistance is phenomenal!
A close second is the fact that a Kapton Heater has low outgassing. This means that the release of gas that was dissolved and trapped in the creating of the material is minimal. Why is this important? Outgassing can be a big problem if it collects in a closed environment where air moves slowly so the lower the emissions the better.
A Kapton Heater has excellent dimensional stability. What this means is that the material can maintain its original shape while being used for its intended purpose, regardless of its exposure to temperature.
The real kicker for why a Kapton Heater is a good way to go is that even though it has a very thin and lightweight profile it also has a high-watt density. When you get a Kapton Heater you can be safe in the knowledge that despite its low operating costs you will still get precise heat distribution. This makes it ideal for extreme temperature environments or where space and weight allowances are limited.
When it comes to mounting you Kapton Heater you have a few different options. The most common option is by using a pressure sensitive adhesive. It provides a simple, strong bond and easily maintains an effective heat transfer. If needs be then you can always mount the heater via clamping. A pressure plate is fastened in place along with a pressure pad or insulation layer to protect the heater. You must take special care to make sure the work surface is completely clean and smooth so as to ensure even distribution of heat. The final option is by utilising a self-fusing tape. This is a good idea when mounting a Kapton heater to a smooth cylindrical surface. It will provide a safe operation and still maintains an even transfer of heat.
Because of their versatility, Kapton heaters are suitable from both high and low volume applications and in situations where rapid heat up time is needed or surface heating. Etched foil heaters in particular have become an engineer's favourite for applications that require heating but have the challenge of a lack of space. The element's rectangular cross section exposes more of the elements heating surface and puts more of it in contact with the object being heated.
Here at FullchanceComponents Ltd we provide a full design, prototype and production service and we can manufacture virtually any size or shape heater to meet your needs. Our Etched Foil Kapton Heaters offer customers a prototype design and OEM manufacture solution with delivery schedules suited to requirement.
If you would like to know more about Fullchance'sproducts or have a bespoke project you'd like to speak to someone about, please do not hesitate to get in contact!