Flexible Printed Heaters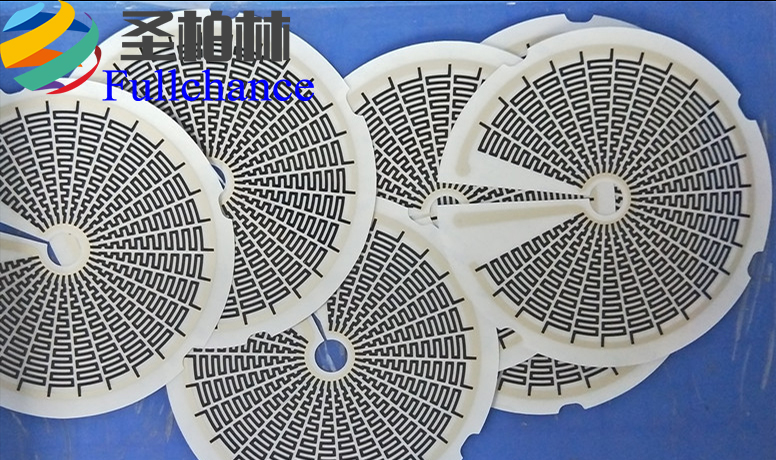 If you are looking for information on Flexible Printed heaters there are many reasons to continue reading this article. Our goal is to break down the differences between the various types of printed heaters and the advantages they offer. We will also show discuss some examples of printed heaters in action.
Flexible Printed Heater technology is becoming extremely common today and is finding use in various industries and applications. They are commonly used in automotive seat warming, sports apparel and retail clothing industries. They are also found in food service, aerospace, consumer products, medical and healthcare applications. The technology is also used in electronic and electrical industries. There are a number of advantages and benefits of flexible printed heaters. We will review those in this article. There are also some differences in the various types of printed heaters which are used today. Before getting into the details, it would be better to have a good idea of what printed heaters are all about.
What Are Flexible Printed Heaters
Put in plain and simple words, flexible printed heaters are warming elements. They are manufactured to add heat to products, clothing, etc.; Precision screen printing is used to print conductive or resistive inks on flexible materials. The inks are typically comprised of both resistive and conductive materials, including functional carbon or silver. This makes it possible to create different solutions to cater to unique needs and specific requirements. Common print substrates are polyester, polycarbonate, or polyimide – Kapton RS conductive films. They can also be printed on thermoplastic polyurethanes known as TPU. TPU heaters are typical for the garment industry because of the flexibility and elasticity of the material.
Flexible Printed Heaters Multiple Uses
As mentioned above, flexible printed heating devices have a range of uses and applications. They are commonly used in the retail clothing industry and sports garments. With the specialty inks and substrates that are now available, customers can be sure that the circuits will perform well for their application. The flexible construction due to the materials available today, conforms to the curves and build of the human body, allowing the user to move freely and not restrict activity or mobility. The printing is applied to very thin films and will not add any significant weight to the products it is applied to. In case of apparel and wearables, the printing work is done on thin TPU substrates and then they are transferred to textiles using heat transfer. This allows the TPU to be secured to different garments from Athletic Gear, to Medical Bandages, to industrial equipment.
Difference Between Wire, PTC Heaters & Kapton RS Heaters
There are basically three types of heaters which are popular in the industry today:
You are probably familiar with the "old fashioned" wire heaters commonly found in electric blankets. Conventional wire heaters are known for having fixed heat resistance, and continue to be used in many products. The disadvantages of wire heaters are the bulky and sometimes inflexible wires, which can create an uncomfortable touch point against the body. Wire heaters have limited applications when compared to PTC and Kapton RS Heaters.
Positive Temperature Coefficient (PTC) Heater
PTC or Positive Temperature Coefficient heaters are well known for their safety, elasticity, flexibility and ease of use, and are common in garments and wearables. PTC heaters work wonderfully by producing safe and comfortable low heat. PTC carbons work by acting as an electrical resistance and heat up when current is applied.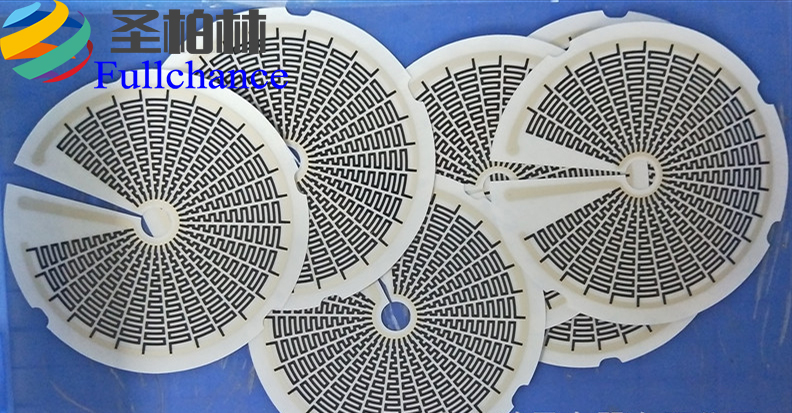 A screen-printed PTC heater utilizes a silver BUS system with self-regulating carbon tiles. This means that the printed heater is capable of regulating its temperature without any outside controls. When power is applied, the resistance increases and limits the electrical current to the heater causing it to cool. As the heater cools, electrical current will increase again causing it to reach its operating temperature, thus self-regulating. This creates a safe and efficient warming element which eliminates the risk of overheating. Flexible Printed PTC heaters provide uniform heat with no hot spots, require less power to operate and are safer to use due to their cold-state failure mode. This is what makes this type of flexible printed heater so ideal for clothing.
The PTC Heaters can be printed on flexible material such as DuPont Intexar TPU. This has a side that Kapton® RS
Kapton heaters are used in situations where the heating requirements are higher. Both PTC heaters and Kapton RS are commonly most printed heaters these days. Kapton RS certainly has some unique features.
Kapton RS is a high quality electrically conductive polyamide film. Kapton is thin and lightweight. Kapton only requires the need to print conductive silver bus bars in order to create heating zones because the film is self is resistive such as the carbon ink used in PTC heaters. Kapton RS heaters give you uniform heating and much higher temperatures. Kapton can reach temperatures of up to 240° C. This makes it ideal for industrial applications where elevated temperatures are a must. Kapton RS heaters have a wider acceptance and application use. They are more widely used in aerospace applications and automotive interior heating. They are also commonly used in wind turbine deicing. The one downside to Kapton RS heaters is that they need to be regulated to maintain a constant temperature. The more power you supply the hotter it gets. You can view Fullchance'swebsite on Kapton RS or to download data sheets by clicking here: Kapton® RS for Thin, Flexible, Lightweight Heaters.
Resistive Property
When you compare Kapton RS with PTC heaters you will find a difference in their resistive properties. Kapton RS inherently offers uniform resistance, which ensures constant surface temperatures.
Hence, if you are looking for selective applications where uniform heating is needed Kapton RS would be the best choice. However, when it comes to recurring cost of usage, PTC heaters perhaps are better.
The Final Word
At the end of the day, there is no doubt that both PTC heaters and Kapton RS heaters have their own pros and cons.FullchanceTechnologies Inc. has expertise in both technologies and can assist in making you comfortable with the application that suits your needs. There is no doubt the world of flexible printed heating systems is evolving rapidly. If you have an application for a flexible printed heater, get in touch with us. We would be happy to talk with you. We can help you choose the technology that will meet your specific needs and requirements.