Product Description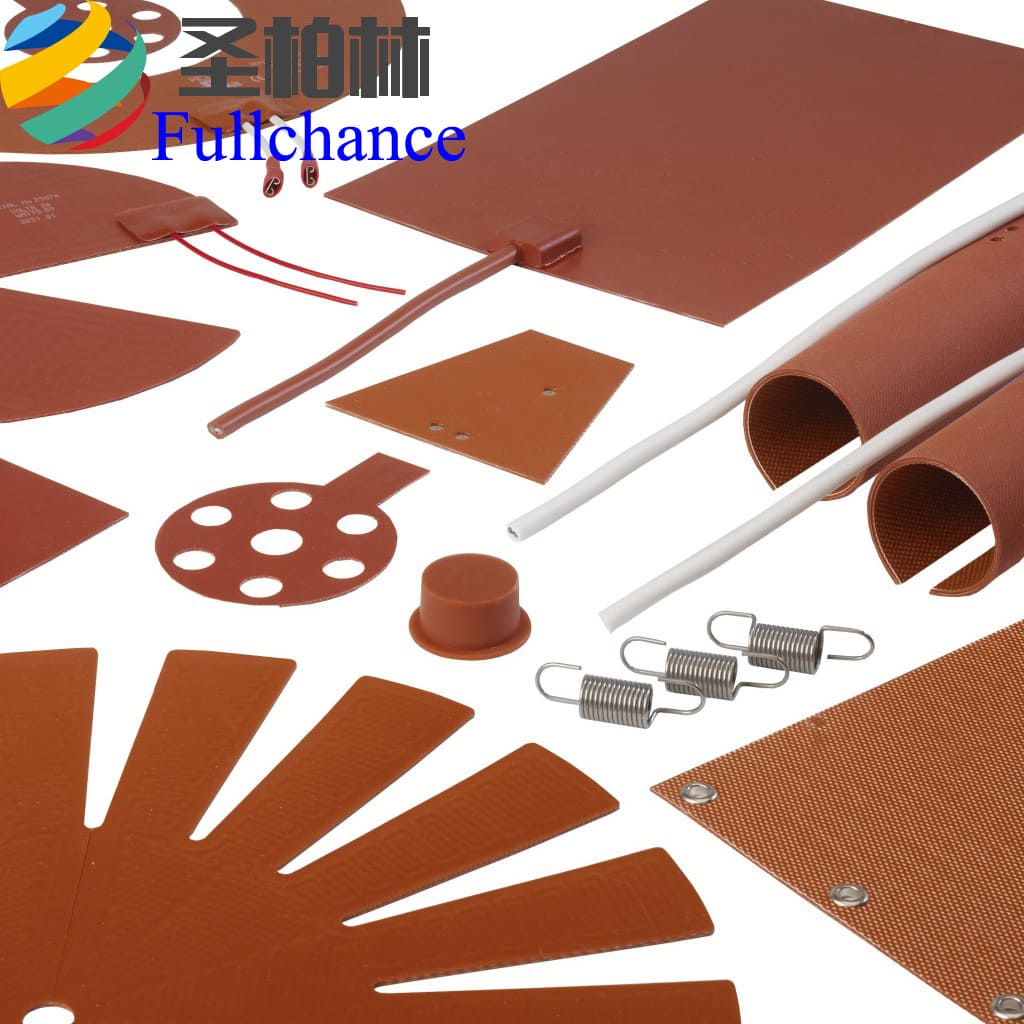 Silicone style heaters are versatile and can be used in a wide variety of applications. Silicone rubber, which is used to produce flexible silicone heater pads, has a low thermal mass, excellent electrical insulation and rugged construction. This allows these heaters to have very high power densities (more watts/sq inch) and react quickly to thermostats or temperature controllers to keep process temperatures accurate. Since the properties used to make silicone rubber are non-reactive and stable, the heaters are also able to operate in a wide range of temperatures ( –76°F to 446°F). When you combine all of these attributes with the fact that silicone heating pads are thin (2-3mm nominally) and comparatively lightweight, it gives the product a clear advantages over other heating options.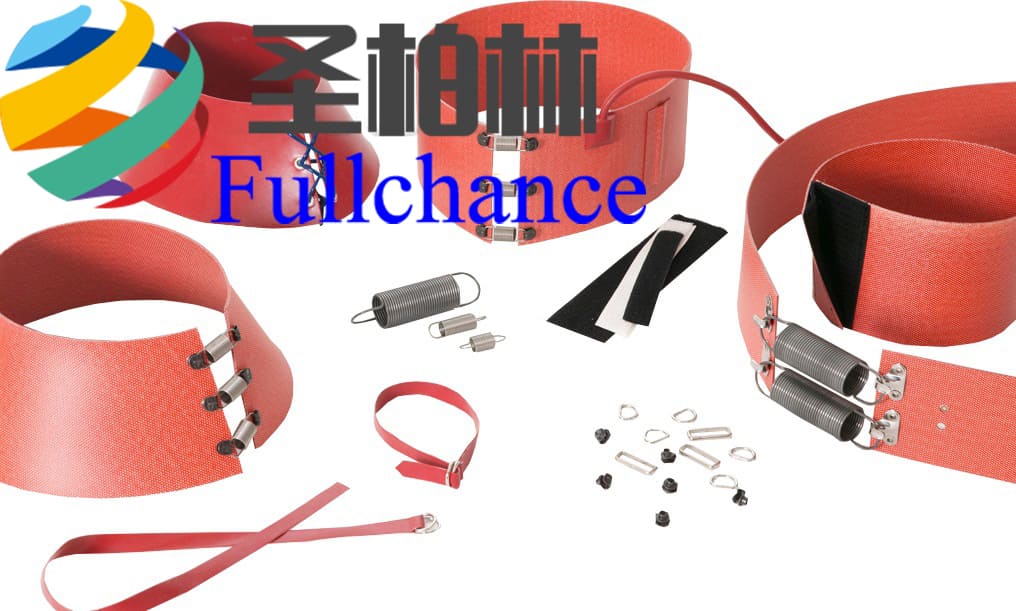 The Heating Process
When you need heat to be a precise temperature, silicone heaters provide the best solution. Applying heat directly to the item can be accomplished by either strapping the heater on via hooks-n-springs or separate straps or utilizing our All Weather, High Temperature PSA (Pressure Sensitive Adhesive). Fullchanceutilizes a propriety PSA which was created by Nitto Denko Corp. and allows our silicone heater pads to be installed in areas with complex shapes and have excellent direct contact. This makes the heating process very efficient. This is especially useful when working with a high watt density heater and ensuring intimate contact with the object to be heated.
Types of Silicone Heater Pads
Custom Heaters & Research (FullchanceInc.) offers two main styles for constructing silicone heater pads: Wire Wound and Etched Foil
Wire Wound Silicone Heaters


Wire Wound Silicone Heater Pads utilizes evenly spaced resistance wires laminated between sheets of silicone, usually with a fiberglass scrim to provide extra strength. Wire Wound construction is excellent for proto-types and lower volume applications since a new design can be created quickly and economically (no tooling is required). Wire Wound construction is also robust and able to be handled in those applications where the heater must be installed/removed as part of normal operation. These can always be manufactured to your specifications and in any size.
Etched Foil Silicone Heaters


Etched Foil Silicone Heater Pads have a different style heating element. These heaters utilize computer designed and chemically etched "foil tracks" which are then laminated between the sheets of silicone. This produces a precise and even heat. There is a small tooling cost when the heater is first put into production ($250-$500) which still allows this style of heater to be economical for both low and high volume production. Since this heater pad style has a more automated manufacturing process, the Etched Foil construction does afford a lower cost for high volume requirements.
The Etched Foil element in one of our silicone heating pads heats up quickly and is very temperature accurate when paired with the proper temperature control. FullchanceInc. can provide mechanical thermostats built right into our silicone heater mats, or Digital Temperature Controllers (which sense temperature from RTDs, thermocouples or resistors which Fullchance would build right into the heater).
The Etched Foil element is able to handle applications which require high power densities (more watts/sq inch) since the "heating tracks" allow a greater surface area. Etched foil can also be used when the heater will be adhered via a PSA adhesive. Higher power heated pads work quite well when adhered via the PSA adhesive ensuring excellent contact.
The Etched Foil "heating Tracks" can be damaged by being bent back-n-forth and would not be utilized in applications where the heater needs to be handled and flexed often. Etched Foil Heaters offer a more precise form of heating than a Wire Wound construction due to the wide "heater tracks" which create the heat.
Getting the Right Heater
The technical staff at Fullchance are experts in designing specific track layouts and meeting the most precise of customer demands. World-wide, silicone heater pads are being used more than ever by a wide range of industries including automotive, and food storage.
Fullchance has the needed experience to design silicone heating pads that are suitable for even the most arduous environments. Feel free to fill out one of our Custom Heater Request forms or call us at 86-755-27749405and let us create your heating solution today.