| | |
| --- | --- |
| | |
Fullchance's CrystalHeat® transparent heaters are constructed of a layer of electrically conductive transparent film with screen-printed parallel busbarspositioned along the edges. Lead wires are then attached to the busbars to provide means of electrical connection. Applying power to the busbars, through the lead wires, creates a uniform heating surface. Maximum wattage of up to 1.0 watt/in2 is recommended for most applications. (Wattage is a function of input voltage, surface resistivity and heater geometry.) These heaters can be provided with optical grade adhesive, laminated on the back, for easy mounting in front or behind an LCD display. Fullchance's CrystalHeat® transparent heaters are designed for use with LCD displays in military and commercial applications under harsh environmental conditions. CrystalHeat® prevents freezing of LCDs in cold environments hence making them readable in temperatures well below freezing point.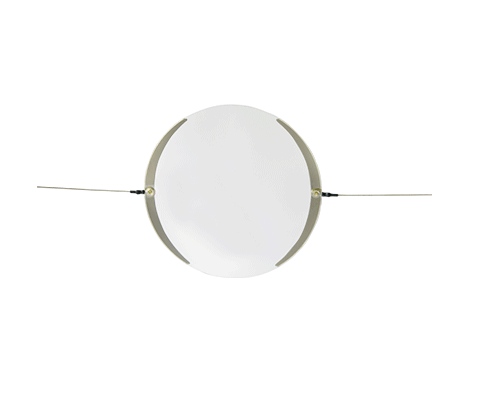 FEATURES AND BENEFITS
No resistance wire to obstruct the view

Ultra-Thin Construction

Crystal Clear

Easy to Mount
Front Surface Treatments – Anti Glare, Anti Reflection, Scratch Resistant

Lead wire or solder tab termination

Temperature Sensor
Transparent heaters are visually transparent substrates with electrically conductive coatings. When current flows across the coating, it generates heat. Fullchance Therma Klear™ transparent heaters provide the warmth necessary to extend the operating temperature of LCDs (liquid crystal displays) in cold environments (e.g., from 0° to below -40°C) and for the anti-fog, anti-icing, and de-icing of optics and optical displays. Fullchance manufactures heaters using different types of glass, acrylic, and polycarbonate substrates. Therma Klear Flex™ transparent heaters allow this same technology to be applied to flexible displays and optics.
The transparent conductive coating in an optical heater is primarily comprised of different conductivities of indium tin oxide (ITO). The ITO can be dielectrically enhanced (index matched) to improve reflection and transmission properties in the desired optical performance band (e.g., visible spectrum, near IR). By index matching, reflection losses are converted to transmitted light. Fullchance can index match the conductive coatings to air (n=1), to the optical substrate, and to an optical adhesive (n=1.43 through n>2.36). Standard conductivities for ITO coatings range from <1 ohm/sq to >250 ohms/sq. Applications include avionic displays, vehicle displays, mobile computers, kiosks, and handheld devices.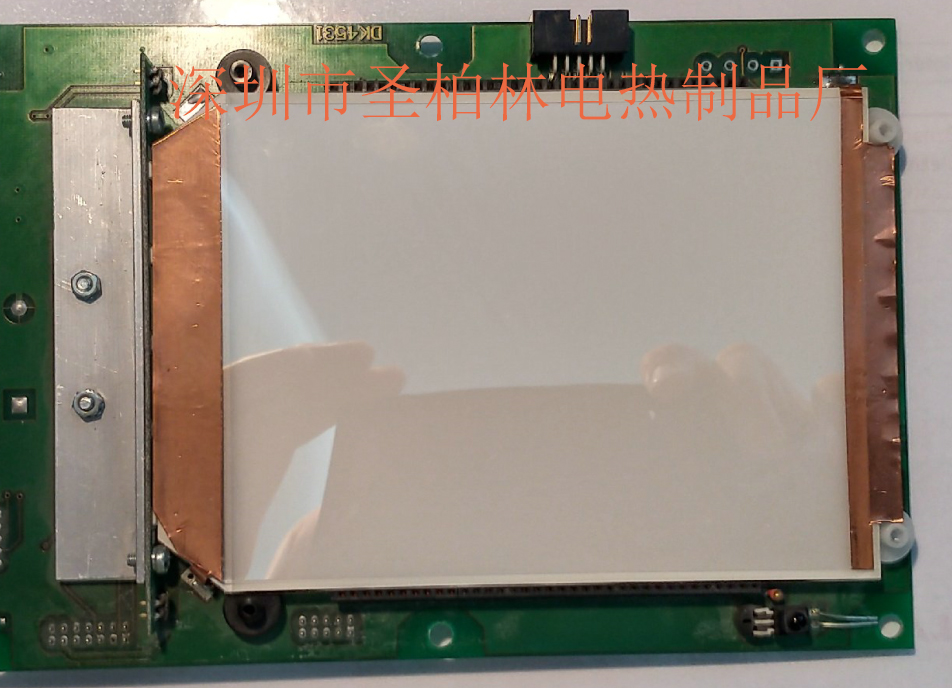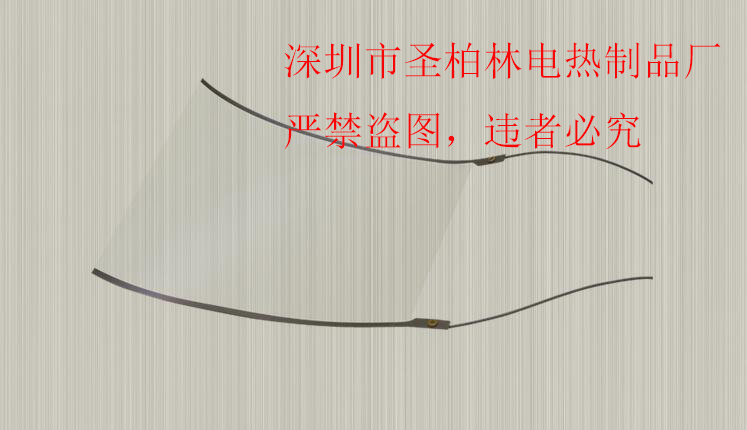 Transparent film heater



Transparent Film Heating Element
with KODAK™ Highly Conductive HCF film/Estar base
Optically Clear Heaters manufactured by Fullchance using KODAK™ Highly Conductive HCF film/ESTAR base provide the clear solution under rugged environmental conditions. With a highly flexible and thin construction, the heaters ensure an optically clear, user-friendly interface on displays, security cameras, outdoor gauges, goggles, windshields and various automotive and motive displays.
These heaters can be utilized with a variety of custom wire harnesses, thermistors, Fullchancestats, and other value-added components to provide a complete solution for heating transparent surfaces.
Features and Benefits
– Optical grade polyester base with 90%+ Light transmittance
– Dual-sided deposition for low profile and non-fracturing in flexible applications
– Excellent heat uniformity
Fullchance's Optically Clear Heater starts with a superior quality HCF Film/ESTAR Base produced by Kodak. The required bus bars are printed onto the perimeters of the sheet or roll and then oven dried to "set" the element. The circuits are then die cut apart, and the terminals for lead attachment are added on. An adhesive is applied to the back of the element so that it can easily be applied to the final product.
Typical applications for Fullchance's Optically Clear Heaters include but are not limited to ruggedized displays, military (avionics, eyewear), precision optics, security cameras, and medical devices.
The film heating element is very fast and safe for the heating curve on the surface of the entire heating object of a product with the construction of an ultra thin film heating element. It won't affect any sight line with the high-performance or common double sided adhesive backing stuck onto both sides. The penetrability is above 70%~80%.
Common terms: Transparent film heating pad, film heating pad, flexible heating element, super conductive flexible heating pad and other such terms.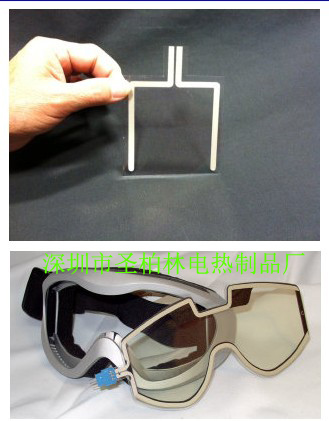 Product show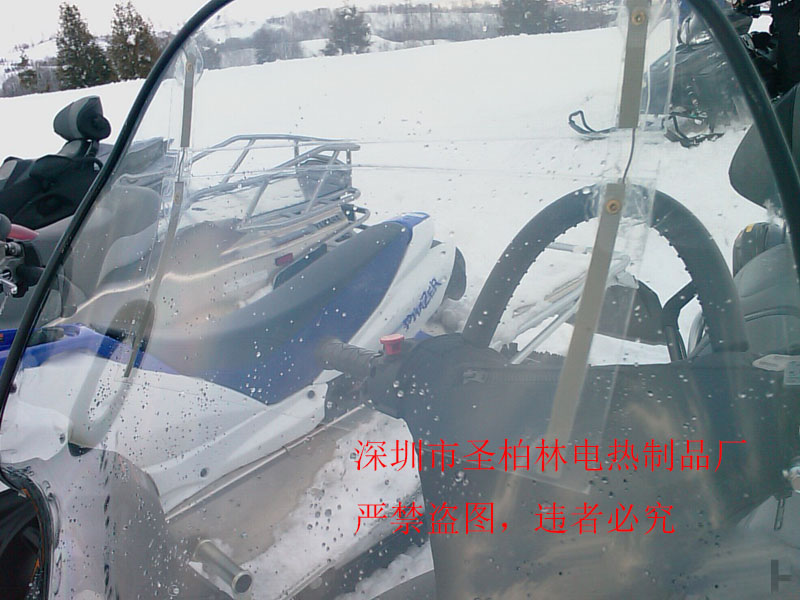 Features of heating pad
♦ The visible transparency is up to 85%, higher than that of traditional glass.

♦ No harmful effects from glare. When attached to a screen, the transparent film heating element [maintains] a good image quality.

♦ Lightweight and ultra thin. Heats up quickly and evenly, can reach the temperature (50℃) as set, and withstand a temperature up to 120℃.

♦ It can be self adhesive, is space-saving, and is easy and convenient to operate.

♦ Any dimension, specification or shape can be developed and customized as per the requirements of customers.

♦ Voltage can be set from 1.5V to 380V for design and production.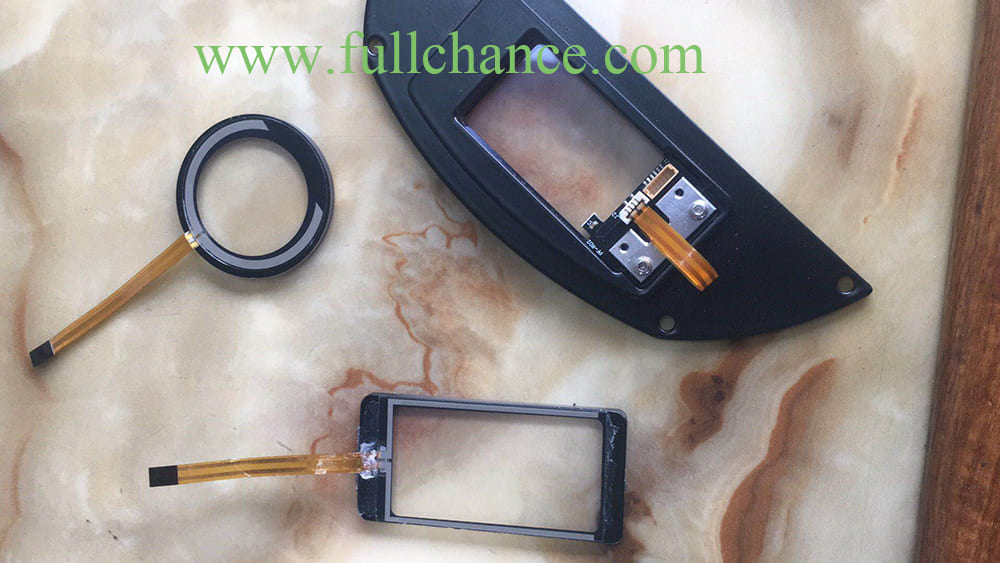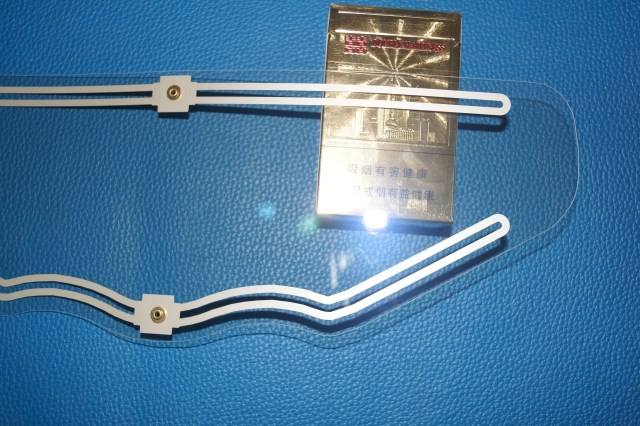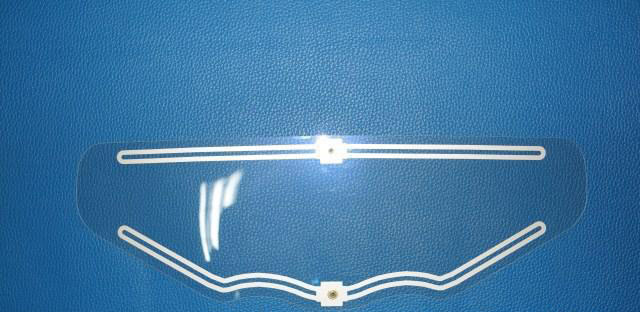 Specifications and features

♦ Voltage:AC/DC 1-1000V

♦ Wattage:available for more than 0.1w

♦ Temperature range:-25〜120℃(-13〜248℉)

♦ The maximum temperature:130 ℃

♦ Dielectric strength: 1000 VEMS.

♦ Maximum strength exceeding element:0.016"

♦ Wattage in air (inch²) (25℃/77ºF): 15w / inch²

♦ Softness :Good:0.039"(1mm)minimum curve radius.

♦ Installment method:insulation material: retractable belt, pressure-sensitive adhesive.

♦ Functions:heating, warming and dehumidifying.

♦ Uses:Electrical appliances and medical instruments.
applications

Can be used to defog automobile glass, optical lenses, LCD displays, cameras, glasses, gauges, indoor or outdoor instrumentation, etc. Can also be used in a wide variety of ways. Any inquiry is welcome.

For new product development, the Heatact Super Conductive Heating team continually raises the bar of technological progress, and synchronizes this with customer expectations. We have the most complete range of tools for producing heaters, and heating elements in the country.