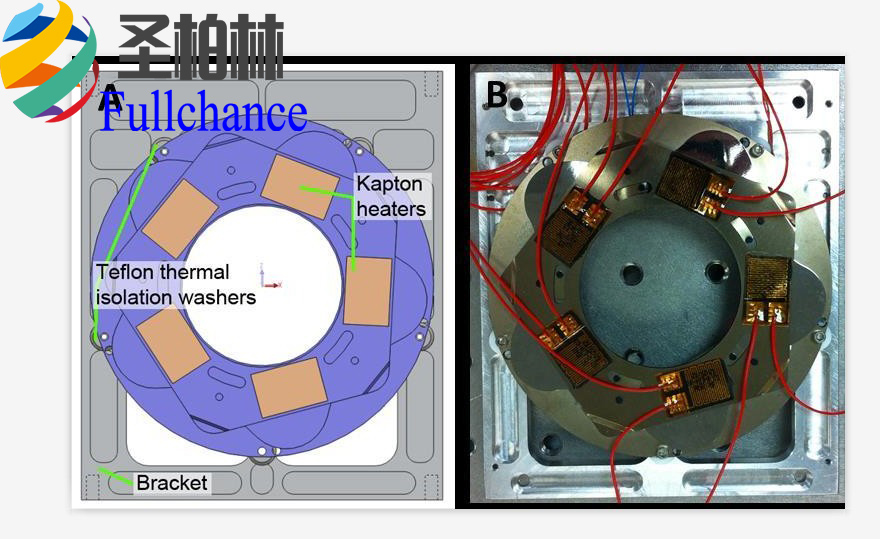 Kapton heater is also known as polyimide foil heater.

Kapton is a product of DuPont.

The etched foil are used as the heating element and they are encapsulated between two layers of kapton films.

The etched foils are manufactured by chemically etching a resistive circuit in nichel alloy foils.

The Kapton films utilize a Teflon FEP adhesive or acrylic adhesive to bond together.

As an insulation material, the kapton film are semitransparent, ultra-thin and ultra-flexible.

Due to its special construction and properties, kapton heaters are widely used in aerospace, aircraft industry, semiconductor processing, medical, food machinery and etc.

With low outgassing, they are also used in vacuum environments.

They can endure radiation, vibration and fungus.

Fullchance's

Kapton heaters offer superb tensile strength, dimensional stability and tear resistance.

Due to their low thermal mass and design features, these heaters respond fast to temperature change and have fast heat-up and cooling-down characteristics.

Fullchance's

heaters are suitable for applications where precise heating and temperature control are required.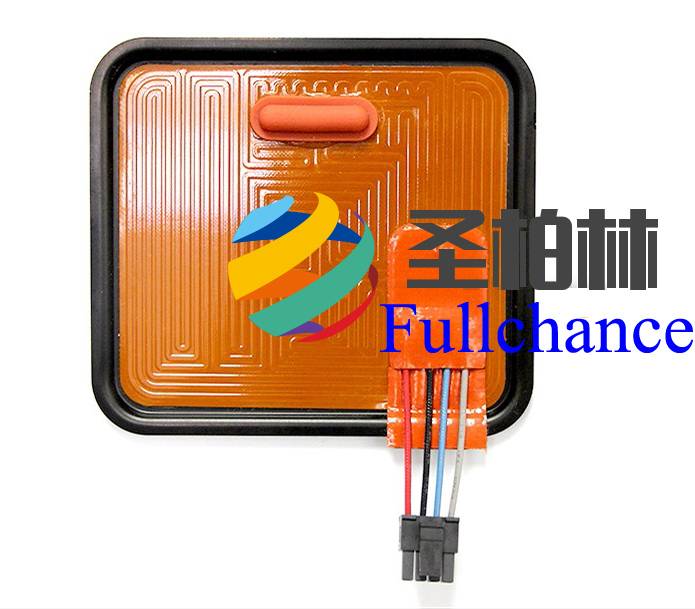 Ultra flexible

Semitransparent

Resistance to fungus, bacteria, ozone

Etch foil technology

Easy to install

Quick fixing by self-adhesive film

Uniform heat distribution

Light-weight and low thermal mass

Thermal stability
Heating of electronic components

Vacuum chambers

Aircraft electronics

Satellite electronics

Heating of incubator and sterilizers

Medical imaging

Semiconductor wafer processing

Anti-condensation

Satellite dish snow melting
Operating Temperature: -320F ~626F (-195C ~ 350C)

Working voltage:1~480V

Watt density: Up to 200W/in2

Dielectric strength: 1500V

Wattage tolerance: -5%~+5%

Self-adhesive: Optional

Sensors: integrated sensors, thermostats, PT100, TC J/K, thermos fuses