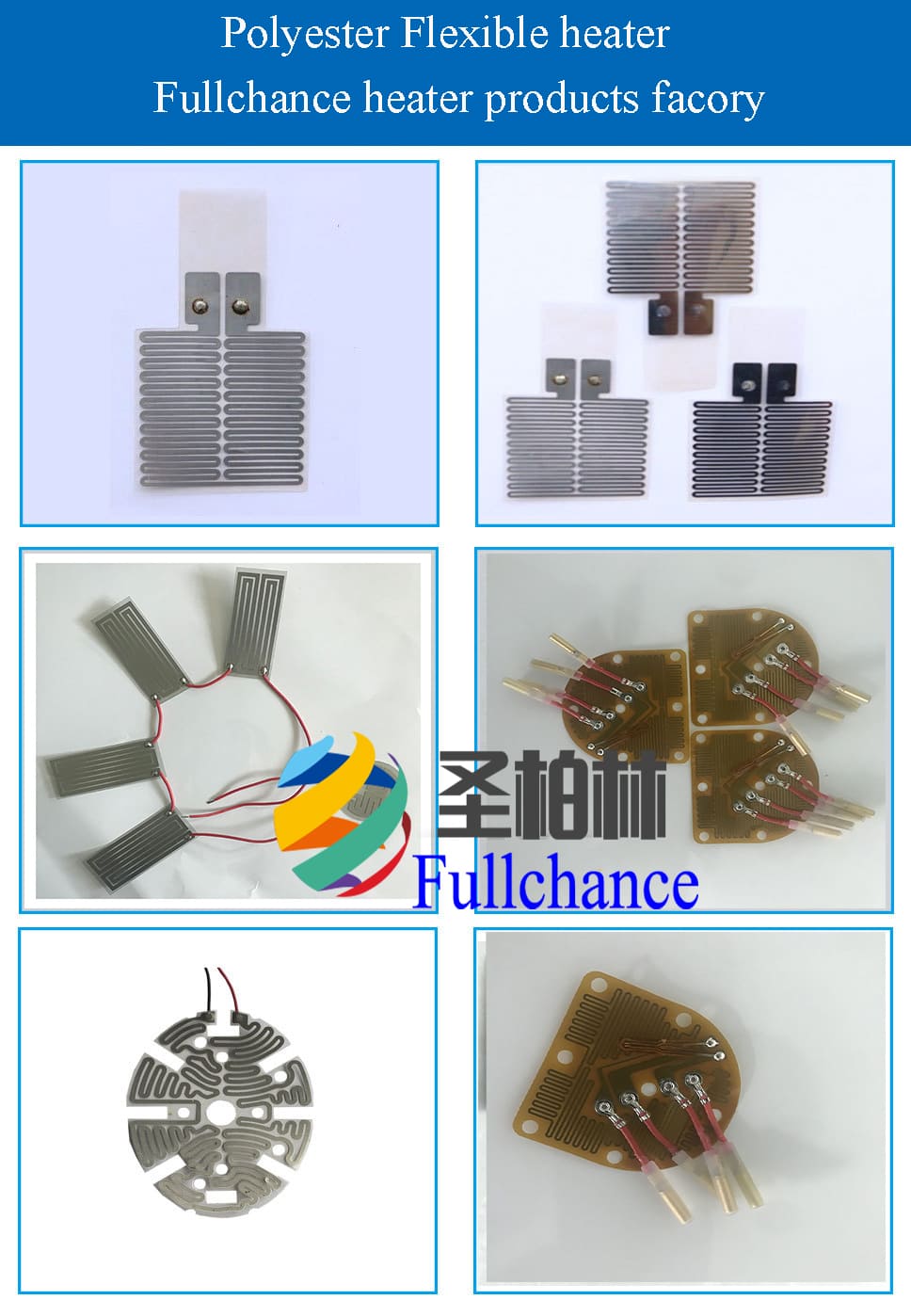 2019 best selling PET film electric transparent heating film
PET insulated heaters are available in a variety of shapes, sizes, and wattages. Polyimide Film offers a high degree of resistance to chemicals, and has excellent outgasing properties in high vacuum environments.
Polyimide is an organic polymer with very high dielectric capability and thin profile, while providing superior resistance to most solvents, oils, and radiation. In connection with these features, kapton heater is very ideal for applications with space and weight limitation, or where the heater will be exposed to chemical or oil.
Kapton heater also allows easy visual inspection on the internal structures. Pressure-sensitive adhesive (PSA) backing surface is standard, but special adhesives or mounting holes can be customized as customer requirement.
Design specifications

Minimum temperature resistance

Design features

Small space usage; Light in weight; Very thin

Different shapes and sizes

Different temperatures at different parts of the surface is available

Film with resistance to corrosion, bacteria, radiation and widely used in vacuum and chemical environment

Surface heat insulation material is available

Surface self-adhesive tape is available