Silicone Flexible Heater Element Silicone Rubber Heaters
Fullchance provides silicone heater products for all kinds of applications, for lab equipment, medical equipment, Auto batter warming & industral application. etching & wound style customized designed per needs
Fullchance has two types of silicone heaters,Type W (Wire Wound Design) and Type E (Etch design).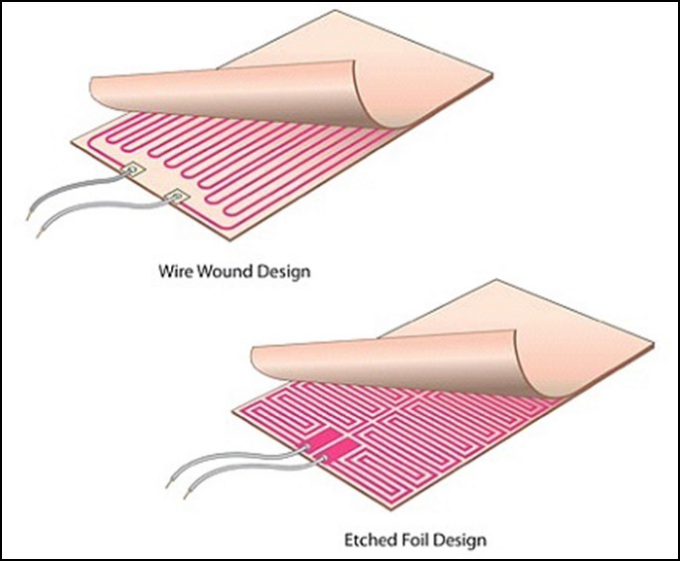 Type W: heating element is alloy resistance wire, with simple process, suitable for low watt densities, normal precision, and over a big range of various thickness.
Type E: heating element is alloy foil ,suitable for low watt densities, special design for various applications.
Silicon heater is safe, flexible, lightweight, even heating, convenient mounting, it's used for heating
any irregular surface on a wide field of heat preservation, antifreeze, preheating, fog etc
Features:
● Exact shape and size needed
● Setting watt within a regular range;
● Fast warming, separately heating;
● Mounting with tape bonding, pressure bonding and binding fixed.
How to order:
Determine width, length, volts and watts.
Specify various shape customized.

Usage:
Plate material, simply moisture proof, not be
used in water and freeze area for long time.
Production Bescription:
Square, rectangular, round and customized shapes.
Wattage density up to 45W/SQ.in. (7W/cm2) for certain application
Temperature range: -58F to 482F (-50C – 250 C)
Dielectric strength: 1200 VAC
Thickness range: 0.030 in. to 0.060 in. (0.762mm to 1.524mm)
Size up to 36 X 120 in. (914mm X 3048 mm)

Specifications:
● Temperature:
Continuousworkingtemperature  200℃
Maxworkingtemperature   220℃

● Electricalcharacteristics
Capacitytolerance     ±10%
Insulationresistance   DC500V,>1000MΩ
Dielectricstrength   1500VAC/&1min

● Sizeofsizeheaters
Max.W*L    800mm*3000mm
Min.W*L    25mm*50mm
Thickness    1.5mm(orcustomize)