Kapton Printing Heater
Kapton (Polyimide) Heaters
China manufacturer Flexible Etched heating film
Fullchance designed more than 10,000 heating solutions,please feel free to request a brochure and sample.
Kapton Heaters can easily be designed to accommodate a variety of components such as thermostats, thermal fuses, thermocouples, thermistors, RTDs, or specialty wiring harnesses. Typical applications for Kapton heaters include medical diagnostic instruments, LCDs, analytic test equipment and military equipment.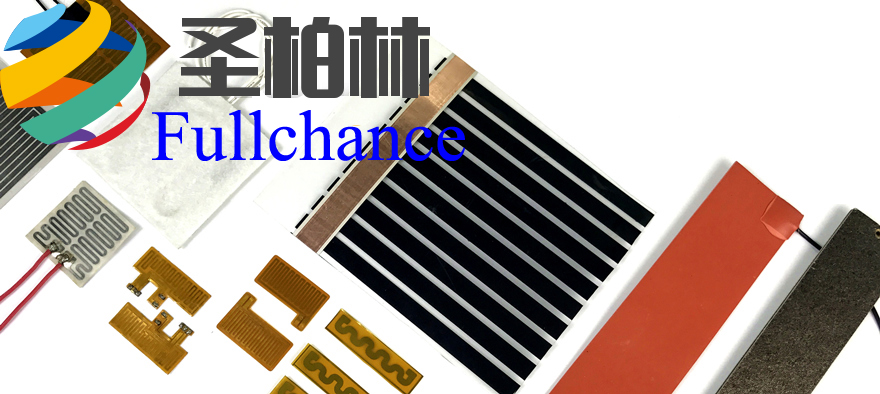 Product Features
Kapton (Polyimide) Heaters
Kapton is a clear, amber colored polyimide film. The process for making Kapton heaters is similar to that of Etched Foil Silicone heaters.The result is a high-temperature flexible heating element with excellent dielectric properties capable of operating environments between -300°F (-185°C) and 392°F (200C). Kapton heater is very ideal for applications with space and weight limitation, or where the heater will be exposed to chemical or oil.
Primary Features:
1 High tensile strength
2 Low outgassing
3 Excellent dimensional stability
4 Thin, lightweight profile
5 High watt densities
6 Transparent material